There are many reasons why Karin's Florist won "Best Florist in America." One of them is that we carry unique flowers that you may not have ever seen before. Today, that person was me. The Karin's Florist flower buyer takes great pride in not only buying the best quality flowers but he tries to stump me with a unique flower that I have never seen before.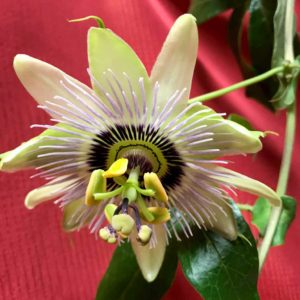 Now keep in mind that Karin's Florist has been in business over 60 years and I grew up in the business. I travel to floral conventions to find unique flowers for our designs. So it is a rare occasion that I find a flower that I haven't seen before.
Today, he showed me a Passiflora, also known as the Passion Flower. It was beautiful and exotic looking. The Passion Flower looks kind of tropical, I love tropical flowers, but it can actually grow in milder climates. I hope you like it as much as I did.