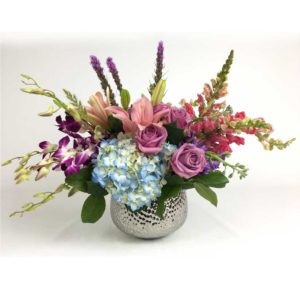 Karin's Florist is proud to offer a unique new service that allows our customers to SEE a photo of the actual floral arrangement they've ordered BEFORE it arrives at your recipient's door!
We understand buying flowers online can be tricky and you may have wondered if the item you are purchasing actually looks like the picture on the website. Karin's Florist wants to put your mind at ease with the introduction of our new 'See What You Send' service.
There is actually two parts to this new service: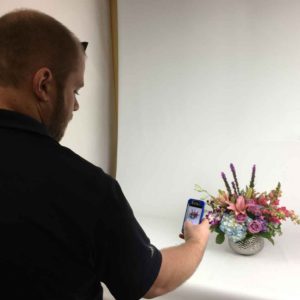 When you make a local floral purchase at Karin's Florist, we take a photo of the actual arrangement that will be delivered and we send it to you via email. That way you will have peace of mind knowing your loved one is getting exactly what you ordered.
The second part comes from our customer's reviews. And by the way, the reviews have been fantastic! You have the ability to see the opinions from other customers who actually bought flowers from Karin's Florist. There are no fake reviews here like you may see on other sites.
The response to our new See What You Send service has been positively overwhelming. Karin's Florist is always looking to provide you with exceptional customer service. We think that this new service is just another way we can show you that your business is very important to us! Try it out today!