Who doesn't love the Summer Olympics?
Like so many Americans, we at Karin's Florist love watching all the b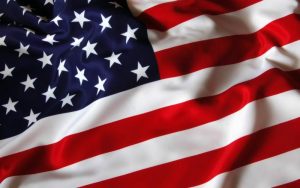 rave athletes from around the world go for gold, especially the ones representing Team USA! And we want to help you show your world team pride and love for the Olympic games…with keepsake collectibles and flowers! These fun arrangements are perfect for our customers looking for a unique gift and they make great decor for Olympics parties or summer barbecues!
Shop online here : https://www.karinsflorist.com/shop/category/team-usa/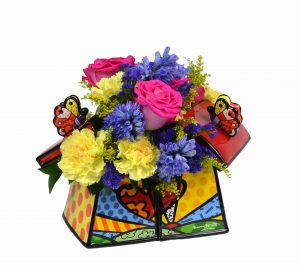 Romero Britto
Iconic Brazilian artist, Romero Britto, was appointed Global Ambassador to the Rio 2016 Olympics. Internationally renowned for his vibrant colors and pop style, Britto is also one of the company's nominees to bear the Rio 2016 Olympic Torch. He will be in charge of producing a series of works with the Rio 2016 Olympic Games theme. The partnership will also include the launch of a limited edition Coca-Cola bottle, made of aluminum, which will be sold in Rio de Janeiro to celebrate the Olympic Torch Relay.
Coca-Cola
Coca-Cola is the oldest sponsor of the Olympic Games, being part of it since A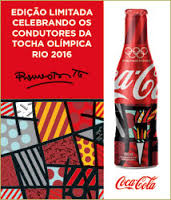 msterdam 1928. In all editions held since then, it has always been along with the Olympic Movement in an effort to promote the dissemination of the Olympic Spirit, assist in the training of athletes and contribute to the development of sports worldwide.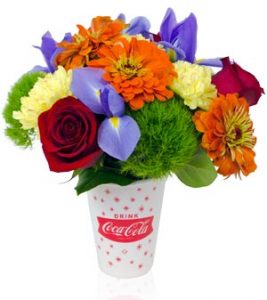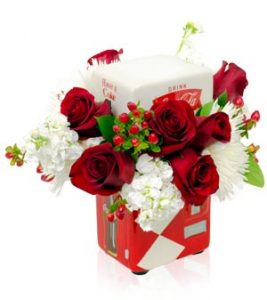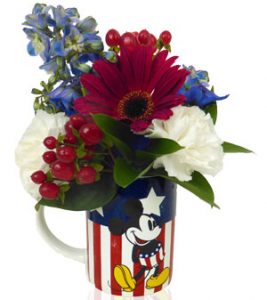 Disney
As many of you already know, we have a pretty extensive and amazing Disney line. Not only do we carry a large collection of popular characters, we are also a Disney pin trading location. Over the years, artist Romero Britto has even collaborated with Disney on several pieces. So of course, with our love for both, we had to stock up on some of those products as well. AND many collectibles in our Disney line are very patriotic so those will also be included in our Olympics themed discount!
Shop our complete TEAM USA line here : https://www.karinsflorist.com/shop/category/team-usa/