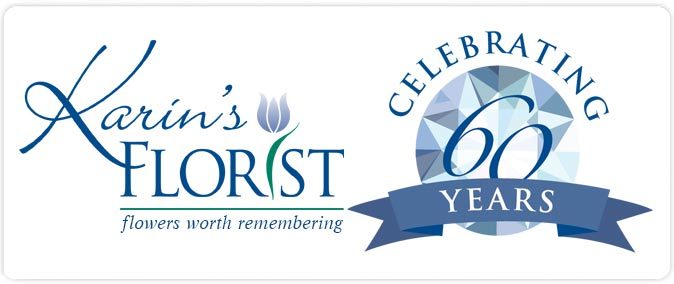 We are so excited to be celebrating sixty….can you believe it?… SIXTY YEARS in business on October 26th, 2016! We definitely couldn't have done it without our hardworking staff and loving and supportive community. So this Diamond Anniversary we want to use our success to help others. #Karins60th #KarinsGivesBack
If you're already familiar with our original Karin's Gives Back program, well get ready… we've made some changes (change is good!) .. Here's how it works now:
What if your wedding or event could do more than just create lasting memories for you…but could also help local sick children, families dealing with disabilities, develop and expand literacy programs or even preserve our region's enrichment and education of the arts?
Now all Karin's wedding and events clients can donate a portion of their product bill to one of four great organizations that are helping make a difference right here in DC, Northern Virginia and Maryland. 
The organizations include:
Inova is a not-for-profit healthcare system based in Northern Virginia that serves more than two million people each year from throughout the Washington, DC, metro area and beyond. Inova encompasses the full array of health services, including the area's only Level 1 Trauma Center and Level IV neonatal intensive care unit. It is also home to nationally and internationally recognized Inova Heart and Vascular Institute, Inova Schar Cancer Institute, Inova Translational Medicine Institute – focused on genomics research, Inova Neuroscience Institute and Inova Children's Hospital.
Jill's House is a full-service, overnight respite center that provides families of children with special needs with important time to rest, and gives their children a safe, fun environment, tailored to their unique abilities. This 42,000-square foot, 45-bed resort for children (ages 6-17) is located in the Washington D.C. metropolitan area, and is open to families of all faiths and backgrounds. Since 2010, Jill's House has provided over 600,000 hours of hope and renewal to over 600 families.
The ability to read is the foundation for everyday life. Indeed, virtually none of the major issues we face as a nation can be successfully overcome until illiteracy is eradicated. Yet over 45 million adults in the U.S. are functionally illiterate.  In Virginia alone, more than 800,000 adults do not have a high school diploma or equivalency. The Wish You Well Foundation, created by bestselling author David Baldacci and his wife, Michelle, to address this critical issue, funds the development and expansion of adult and family literacy and educational programs across the United States.
Wolf Trap's mission is to present and create excellent and innovative performing arts programs for the enrichment, education and enjoyment of diverse audiences and participants. Wolf Trap Foundation for the Performing Arts provides educational opportunities to more than 78,000 children and teachers annually and expands access to the arts by providing nearly 6,000 free tickets to area organizations that serve disabled or under-served children and adults.
We hope our Karin's Gives Back program will bring awareness to important causes impacting our community and beyond. In honor of our 60th anniversary, we want our wedding and event clients to pass their celebrations on. And we are proud to offer this unique and personal way our customers can give back with the beauty of flowers.
But wait!! But wait!!! There's so much more…..stay tuned to our next blog post where we'll announce our 60th anniversary culmination celebration on the night of the 2016 Vienna Halloween Parade on October 26th! You will not want to miss the event of the year …"Cinderella's Royal Dream Celebration"!