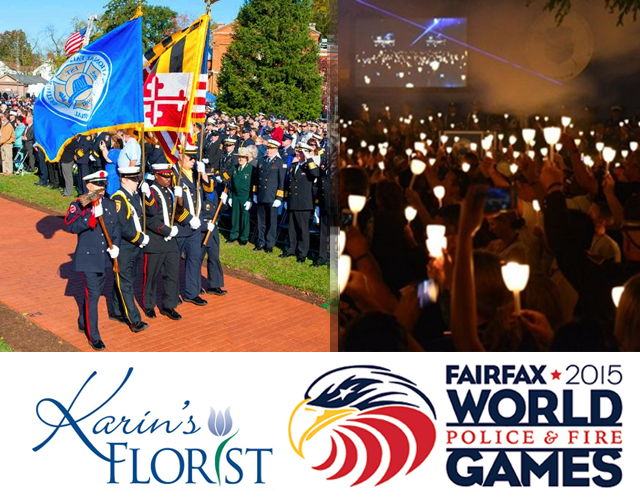 Honor Our Heroes & Get Free Delivery To WPFG Memorials

The World Police & Fire Games are equally thrilling and inspiring, and June 26th marks the opening ceremonies!
There are two upcoming memorial services: The National Fallen Firefighter Memorial Service (June 28th) and The National Law Enforcement Candlelight Vigil (June 30th), allowing us to honor our fallen heroes who have sacrificed their lives in the line of duty.
In support of these inspirational memorial services, Karin's Florist, WPFG Proud Host, is offering Free Delivery* to these national memorials.  To see our line of WPFG memorial flowers, visit KarinsFlorist.com.
*Orders must be placed by 1pm the day prior to delivery. Offer valid only for event delivery 6/28 & 6/30, respectively. Online order totals will not reflect the discount, final receipt will be emailed.