Everyone knows here at Karin's…..we just LOVE everything Disney! We even carry a magical selection of Disney floral arrangements and gifts and have Disney pin trading at our store.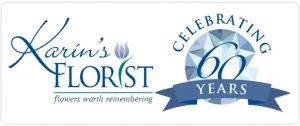 So what better way to celebrate 60 years in business – our Diamond Anniversary – than with a Disney-themed party which Karin's Florist does best.  The Cinderella Dream Celebration on October 26, 2016 is going to be an enchanting evening our community will never forget. #Karins60th #CinderellaDreamCelebration
Come witness the property of Karin's Florist in Vienna, VA transform into a scene from a Disney fairytale: where families can walk the red carpet with Cinderella and Prince Charming. Then marvel as Cinderella & Prince Charming ride off to join the 70th annual Vienna Halloween Parade in a horse-drawn Cinderella carriage covered in fresh flowers. A special guest will also be joining the royal couple. A lucky little girl will be chosen via social media contest to ride in the Cinderella carriage and live the life of a princess for one night.
Check out Karin's Florist's social media pages (Facebook, Instagram) for updates on the little princess contest or scroll to the bottom for more details.
A reception full of dreams and magic begins at 3:30pm where the first 60 guests will prepare to meet and take photographs with Cinderella, Prince Charming and the flower-adorned carriage (provided by Shenandoah Carriage Company) to create precious memories that will be etched into the hearts of everyone.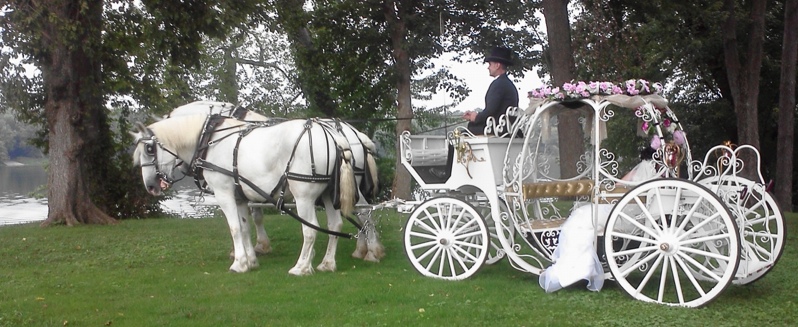 Each one of the 60 guests will receive a special gift from the royal couple and all guests will receive rose petals to toss as the royal couple and little princess are taken by two snow-white horses into the parade. By the way, the Vienna Halloween Parade is celebrating its 70th anniversary this same night.
More Detailed Information and Schedule of Event:
-Karin's Florist is located at 527 Maple Avenue East in Vienna, VA.
– The Cinderella Dream Celebration at Karin's Florist will begin at 3:30pm. Sixty tickets will be available on a first-come first-serve basis until all the tickets are given out.
– At 4:00pm there will be an introduction of the Royal Couple and the Little Princess winner. Guests with tickets will have the opportunity to take photos and talk with Cinderella and Prince Charming on the red carpet.
– The Vienna Halloween Parade starts at 7:00pm and ends at 9:00pm.
How to Enter:
-Post a photo on your social media pages (Facebook, Instagram, Twitter) of your little princess (ages 4–11)
-Make sure you tag @KarinsFlorist and use the hashtag #Karins60th
-Like our Facebook page.
-Follow us on Twitter & Instagram.
-Once Karin's  Florist"likes" your post, you are officially entered in the contest.
-Facebook: Each "like" your post gets = 1 chance to enter; each "share" your post gets = 3 chances to enter.
-Instagram: Each "like" = 1 chance to enter.
-Twitter: each "like" or "retweet" = 1 chance to enter.
-Contest closes at 11:59pm on Wednesday, October 19th.
-Winner will be chosen by random drawing of entries received by that time and notified on Thursday, October 20th and must be available on Wednesday, October 26th from 6pm – 9pm, with a rain date of October 27th.
-Winner must be willing to sign a talent release form for Karin's Florist and Shenandoah Carriage Company and agree to be in pictures and marketing.
-No purchase or payment is necessary.