Happy New Year! Everyone at Karin's Florist would like to thank you for being a valued customer and send their many wishes to you for a very happy and healthy new year!
The New Year is a time for new beginnings and trying new things and that applies to Karin's Florist as well. As you know, we take great pride in finding unique flowers and gifts just for you. If you were able to stop by the flower shop last month you may have noticed something different and exciting, Edge sculptures!
Karin's Florist is now offering a most striking collection of contemporary sculptures designed and sculpted by Matt Buckley at his studios in Shropshire, England. These emotionally evocative, fiercely modern works of art are a mix of form, light and texture that gives a unique feel to each piece.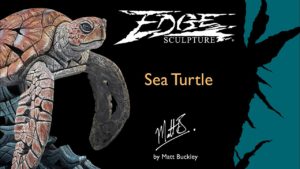 Each subject has been originally sculpted from clay, which allows the creation of pieces that deliver both a dynamic and organic feel.  They then create a reproduction of the original clay sculpture with their special blend of marble stone castings. The finishing touch is the skillful application of hand-painting with the end result being an affordable statement piece and talking point for anyone's home!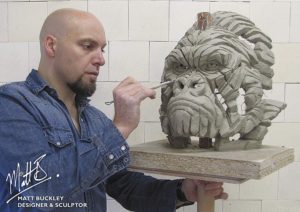 The Designer and Sculptor, Matt Buckley started off his sculpting career over 25 years ago having been presented with the opportunity to hone his craft by following in the footsteps of his stepfather, Robert Harrop. The sculptures Matt creates are shown in some quite frankly outstanding locations …. Cannes, Monaco, Nice, Caen, Brussels, Strasbourg, Modena, Guadeloupe and now Karin's Florist in Vienna, VA.
We have a few of Matt's pieces in the store and we can special order others for you as requested. We highly recommend that you stop by the shop to get a good look at these beautiful works of art for yourself. They will make a wonderful addition to your home or office for the New Year!