This is part 2 of an article we are reposting from Virginia Bride Magazine.
By: Elisa Yu-Shan Lion (Exceptional Events by Elisa)
Max's Unique Gifts and Talents
On Friday, May 26, 2023 (Max reminds me every time we see each other of my visit on this day), Aunt Pat and I stopped for an introductory meeting with Jen and Max and a tour of Little Otter Flower Farm. I took advantage of the opportunity and asked to see the design room, the cooler, and most importantly to see Max "in action" while he prepared two beautiful arrangements for me to buy (one for my bedroom and one for Aunt Pat's bedroom).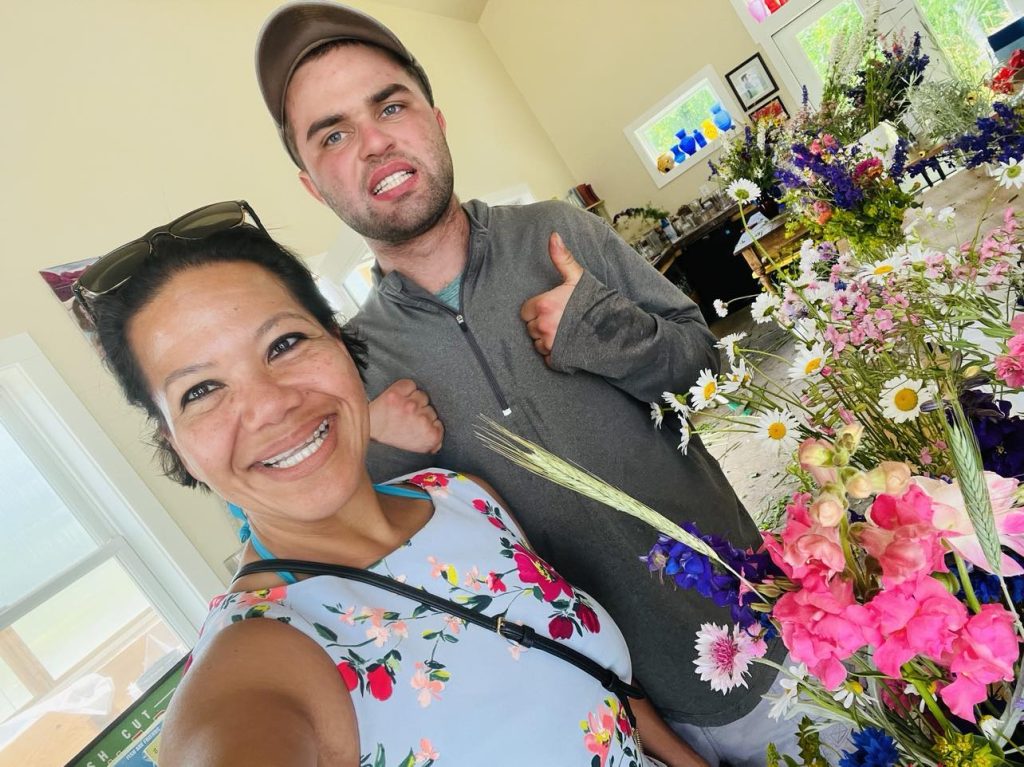 Being a certified Floral Designer myself and having acquired corresponding valuable knowledge about floral processing and use as it applies to different events, I was totally impressed with Max's natural eye for color and flawless execution without any formal training of any type. A natural instinct and an innate, somewhat mechanized approach seem to guide Max in arranging his florals. He had several jars to prepare. He had the clean jars lined up and down his worktable. He quickly started pulling fresh flowers from the buckets taken out of the cooler (walk-in), cutting them in swift and precise movements (picture Edwards Scissorhands on Red Bull) and assembling them in the jars in perfect harmony. Without measuring or counting, Max arranged 8 floral jars perfectly equal, equal in height, size, and color arrangement. This was heaven for someone like me, a bit of a perfectionist, a bit OCD and somewhat knit-picky about details! I can best describe Max as a single man assembly line!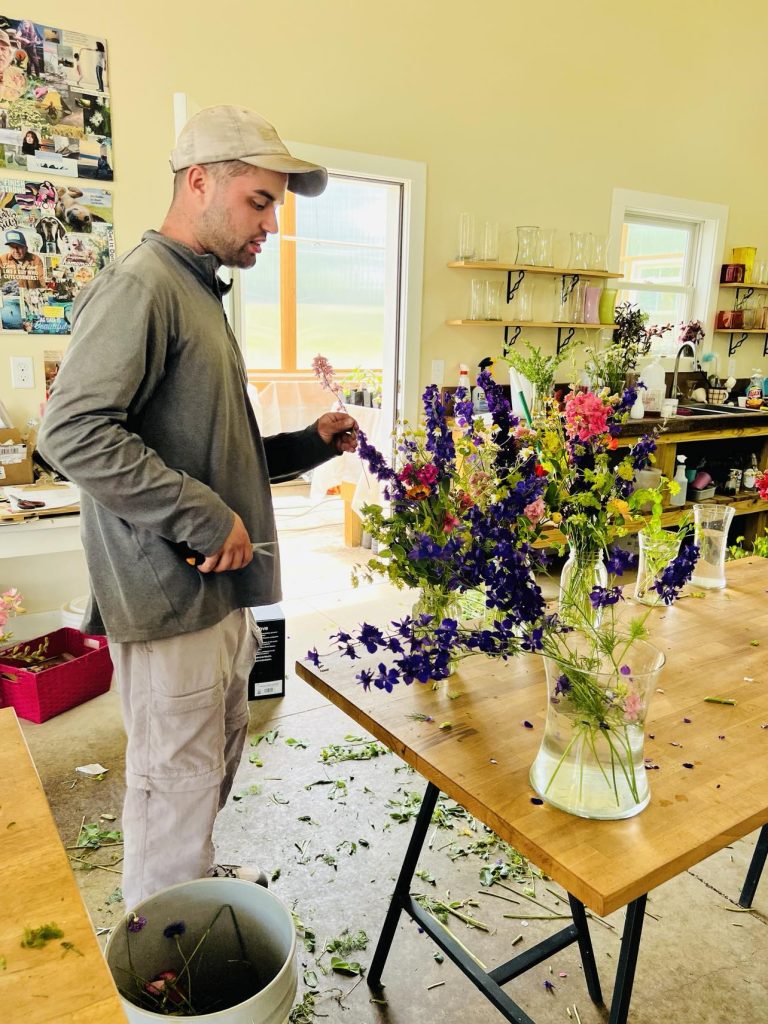 Max's raw and natural talent and skills are impressive, to say the least. I found his work ethic and his taking on hard work without blinking, quite inspiring! Observing him at work, it occurred to me that helping Max find the perfect mentor and guide for him could be quite beneficial to hone his art. This would not be an easy task. It would require finding someone familiar with the different stages of the process:
• growing and cultivating flowers including knowing the area soil and climate;
• someone knowledgeable about care and processing for the flowers, floral design and arrangement from creating one of a kind floral pieces to statement floral arrangements;
• someone with knowledge on how to efficiently pack and transport the florals keeping them intact;
• someone with comprehensive understanding on how to market the flowers, specifically knows Max's market (for cost and pricing), and,
• with the ability to teach the ropes on excellent customer service.
In a nutshell, I was looking for a horticulturist or agriculture college professor, a greenhouse employee, a floral designer, a marketing manager, a delivery guy, a team member with experience setting up florals (farmer's market), a sales manager, and a customer service manager that could apply their knowledge and expertise to Max's needs while breaking it down for Max's current focus and interests without changing Max's style and personality. In addition, to streamline the process and not overwhelm Max, we would need a small team of people and those selected would need to tailor all this knowledge to Max's current floral operations.
As luck (and the good Lord) would have it, I have both the honor and privilege of working with some of the best artists, designers, stylists and Wedding Professionals in the DMV area. I knew I had several friends and business partners who would jump at the idea of mentoring Max. The challenge was that we were in full swing of the 2023 Wedding Season and schedules were packed.
As I did not know what their current schedule was, I reached out to 3 floral designers and 1 greenhouse and landscaping business. By God's grace, all stars aligned and my beloved and talented friend Bryan Swann, was not only available, but as interested in training, mentoring, guiding and helping Max as I was.
Bryan was the entire package + a bag of chips, salsa and guacamole! Bryan is a horticulturist and a renowned floral designer. He is the Creative Director at Karin's Florist, a leading florist located in the heart of Vienna, VA, and with 64+ years in business.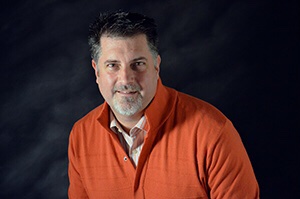 Bryan's design won the SAF (Society of American Florist) Vase Off award. His work has been featured in Vogue, Cottage Living, Grace Ormonde, and Martha Stewart Living to name a few. Most recently, his work was featured on the cover of the Fall 2021 print edition of Virginia Bride Magazine (Luray Caverns Editorial Shoot).
Bryan and I have been working on weddings and events together for over a decade. We have become close friends and strong business partners. We joke and bicker at each other like siblings. However, we always have each other's back! Bryan and I share similar qualities; we are both hardworking, we don't ask our team members to do anything we wouldn't do ourselves; we are creative, resourceful, and out-of-the-box thinkers. I have created some of my most unique tablescape designs with Bryan, as well as some of my all-time favorite designs.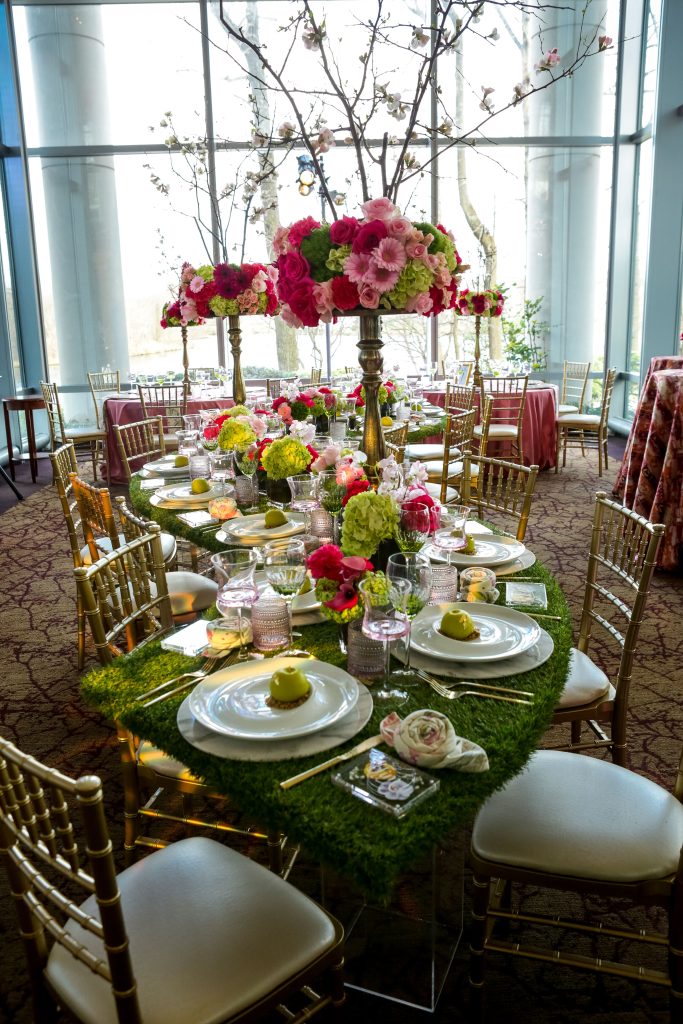 After brainstorming on how to provide a customized tutorial for Max and creating a marketing opportunity to grow his wedding floral operations, we decided to split the training into 3 parts. Part one would consist of what to plant, when to plant it, how to plant, how to grow what they were already growing, resources, contacts, connections, and much more. Part two would address harvesting the flowers, processing the flowers, storing the florals (cooler), prepping the florals for designing, designing florals (vase size, height, how much it too much), packing florals, and transporting florals. Part three would cover staging the products by creating 2 tablescapes for a photo shoot in order to obtain marketing photos and adequate pricing. We both agreed that it was IMPERATIVE that every detail planned (with Jen's approval) would be done without changing Max's style but rather projecting his skill.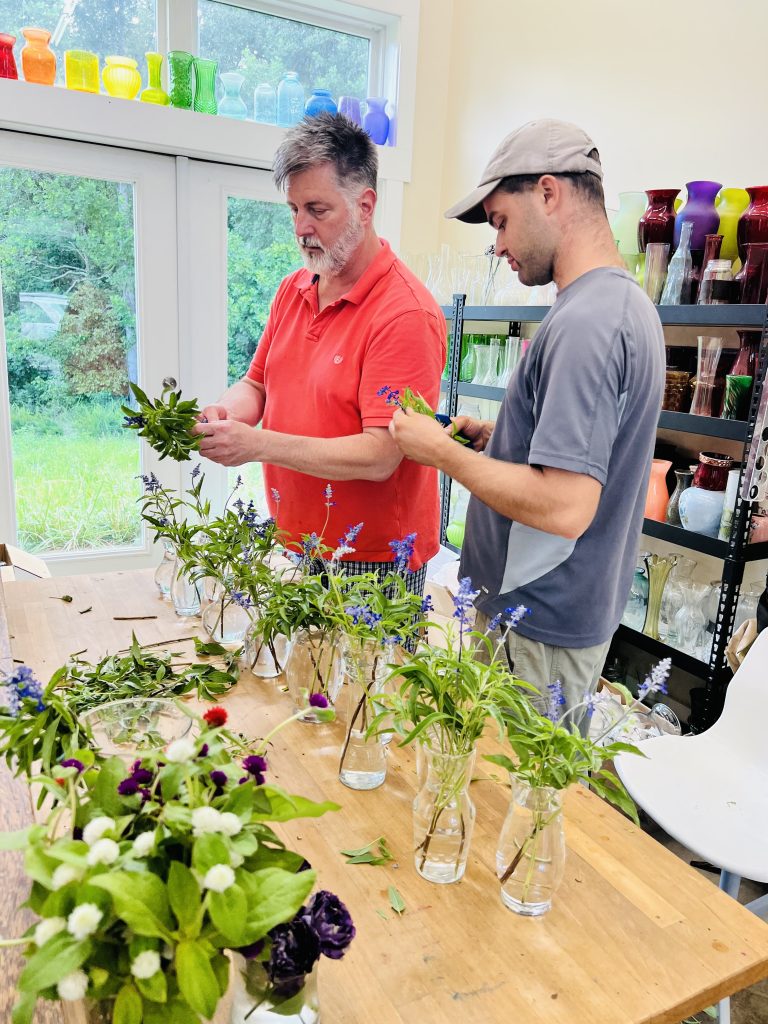 Once Bryan gave me his thumbs up, I reached out to Jen. Once I got her thumbs up, Bryan took time off, ever so generously offering to do this Ad honorem, and offering to be available to Max for an entire day. To preserve Max's style and to strengthen his partnerships within his community as he launches and grows the farm's wedding florals, we suggested reaching out to local Wedding Professionals. I reached out to the Amherst, Bedford, Lynchburg, Forest, Moneta, and Smith Mountain Lake communities in search of the right fit with only a week's notice. I prayed for the right team. God is good all the time and brought forth the best team for this unique endeavor. Lindsey (photographer and new friend) from Bedford, Maggie (photographer and old friend) from Amherst, and Miranda (baker and new friend) from Lynchburg responded to our call and traveled to Little Otter Flower Farm to meet and support Max. Even though it was the first time we all worked together, we worked in perfect harmony and unison. Everyone was hands on and did anything and everything needed to create magic with Max's flowers.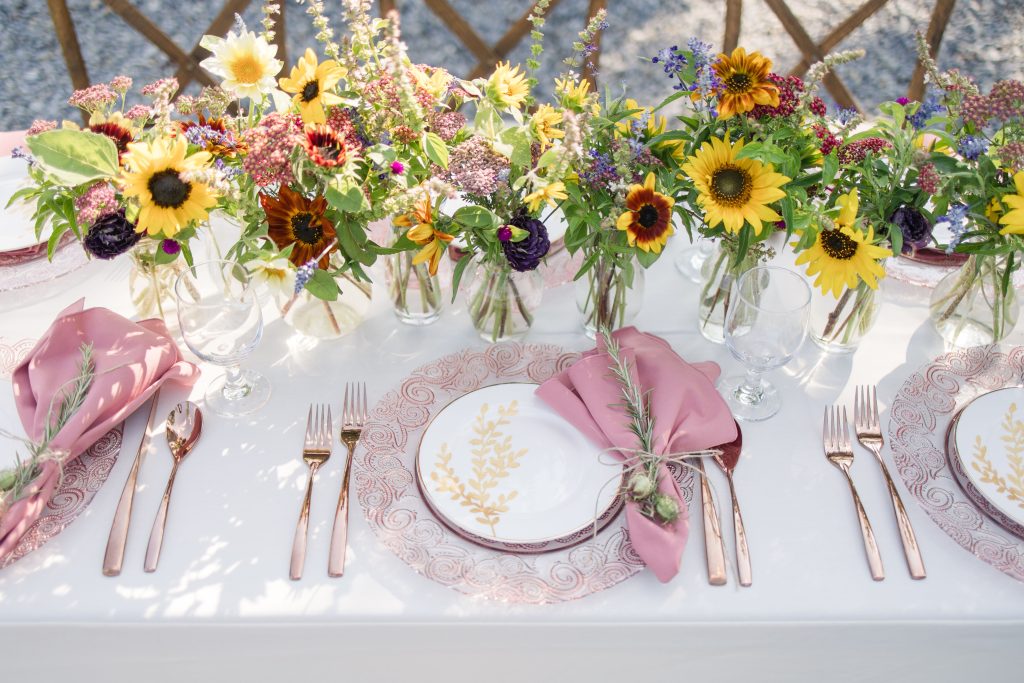 The results were fantastic! I have to admit that the Girasol design (Sunflower design) set in front of the farms outdoor chimney is now one of my top 10 all-time favorite designs created and designed with Bryan!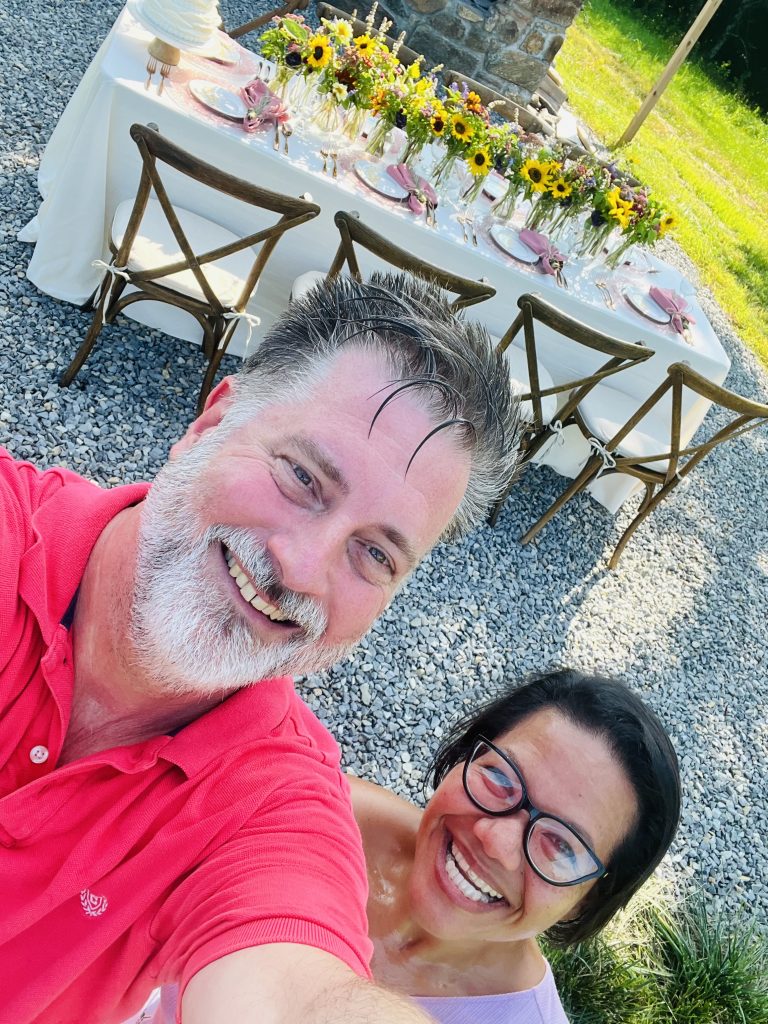 At the end of the shoot and collaboration, we all enjoyed sun tea with fresh basil leaves and a humungous piece of Miranda's scrumptiously delicious lemon blueberry cake! The cake was rich, moist and a mouthful of flavor! It was sweet but not overly sweet. The blueberry compote was fresh and all natural (beats artificial flavor some bakers use!). I will be ordering a cake for an upcoming family birthday! We took group photos together while Max presented us all with well-earned official Little Otter Flower Farm hat and handmade pottery gifts. After everyone had helped me pack all of Sammy's Rentals rental pieces and flowers for Sammy's team, Max gave me two big hugs. I knew at that moment that he was grateful, and God was happy! God is good all the time!!!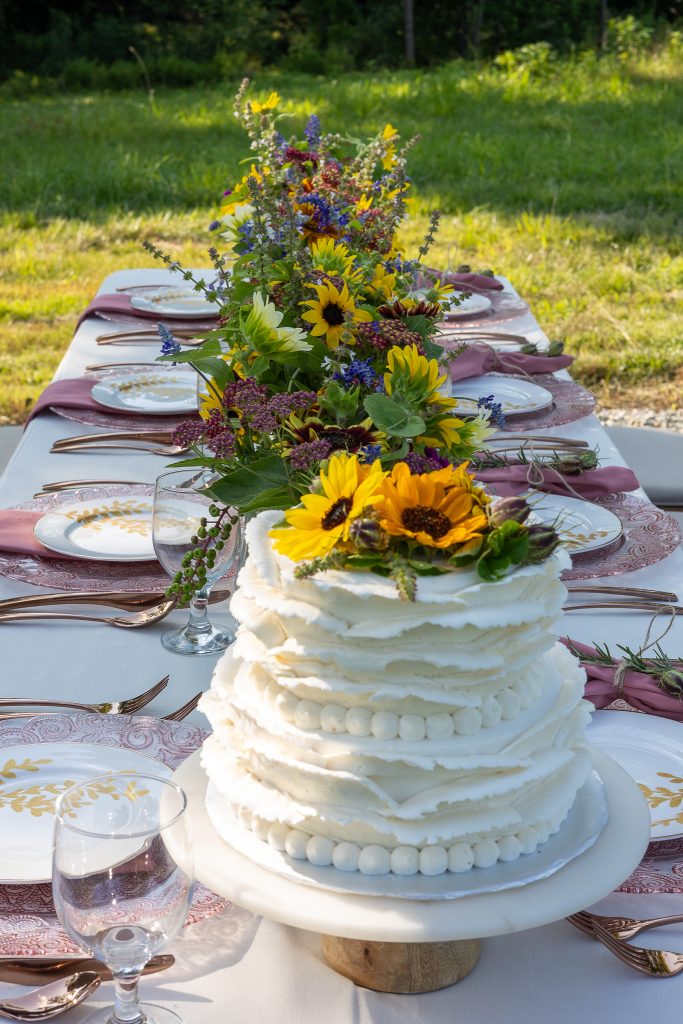 Bryan's Observations
"I love Max's enthusiasm and pure joy in designing flowers. His designs emote a joyfulness and carefree styling. He has a natural ability to design balanced arrangements that are perfect for the farm style he creates from flowers that are available on the farm. One of the thoughts I was able to expand with both Max and Jen was to think about all the aesthetic nature of the flowers from buds to the flowers to the seed pods and to appreciate the aesthetics of each stage. I was delighted that they found a way to use the seed pods from the echinacea after the petals had faded. I also appreciated the ability to design the arrangements in a way that they were the same from one to the next, which is important for a wedding with multiple tables."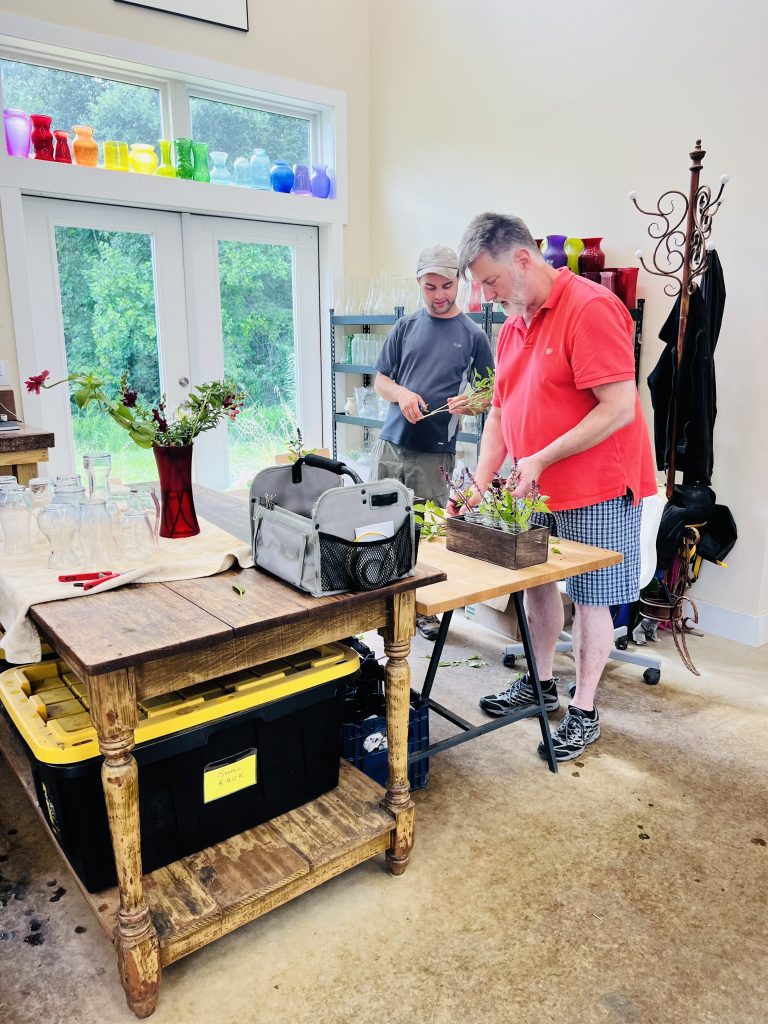 Future Brides
Can reach out to the farm directly at: jen.littleotter@gmail.com and purchase wildflower small arrangement pieces for your welcome table, escort card table, cards and gift table, favors table, fresh flowers for your cake and or dessert table, and floral centerpieces for your sweetheart tables and guest tables. Please note that flowers and colors are only available and limited to the current harvest available and depending on the season.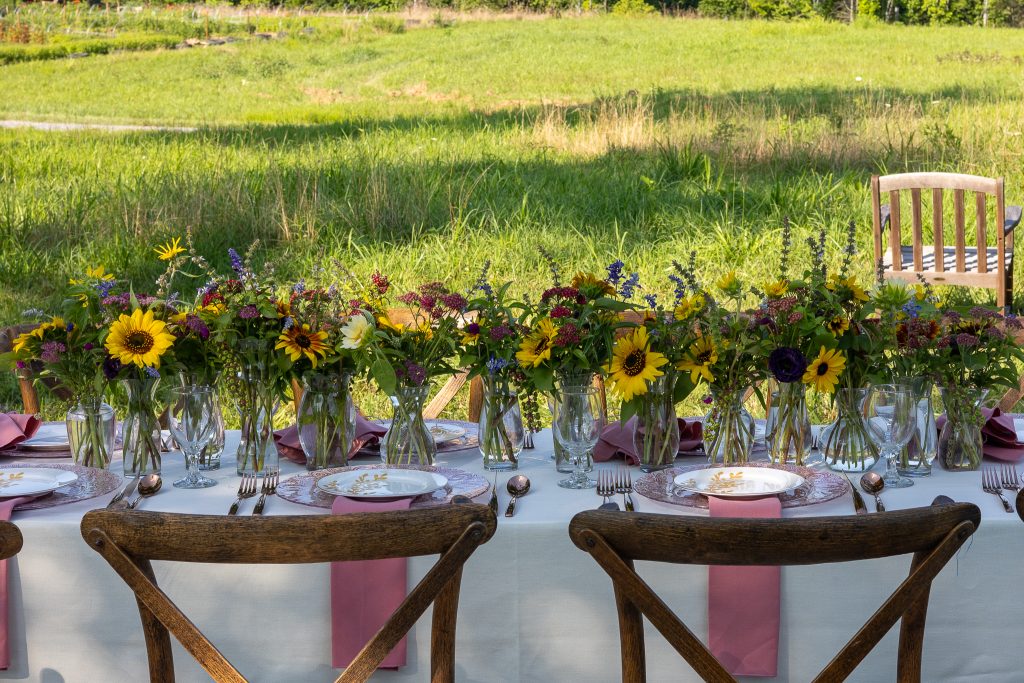 Let's Support Max
If you have an opportunity, support Max, his hard work, and his endeavors. You can do so in the following ways:
Pray for Max: for the right doors to open, for the right fit brides/customers to come, and for the support of his community.
Share Max's story: https://littleotterflowerfarm.com/ https://littleotterflowerfarm.com/about-us-2/
Purchase flowers from him at the Bedford Farmer's Market
Follow their Facebook page: https://www.facebook.com/LittleOtterFlowers
Follow their Instagram page: https://www.instagram.com/littleotterflowers
Purchase a "Random Act of Kindness": Little Otter Flower Farm will deliver flowers locally from you — what goes around comes around! https://littleotterflowerfarm.com/buy-flowers/
Purchase Litter Otter Flower Farm Swag: https://littleotterflowerfarm.com/product/not-dead-yet-little-otter-t-shirt/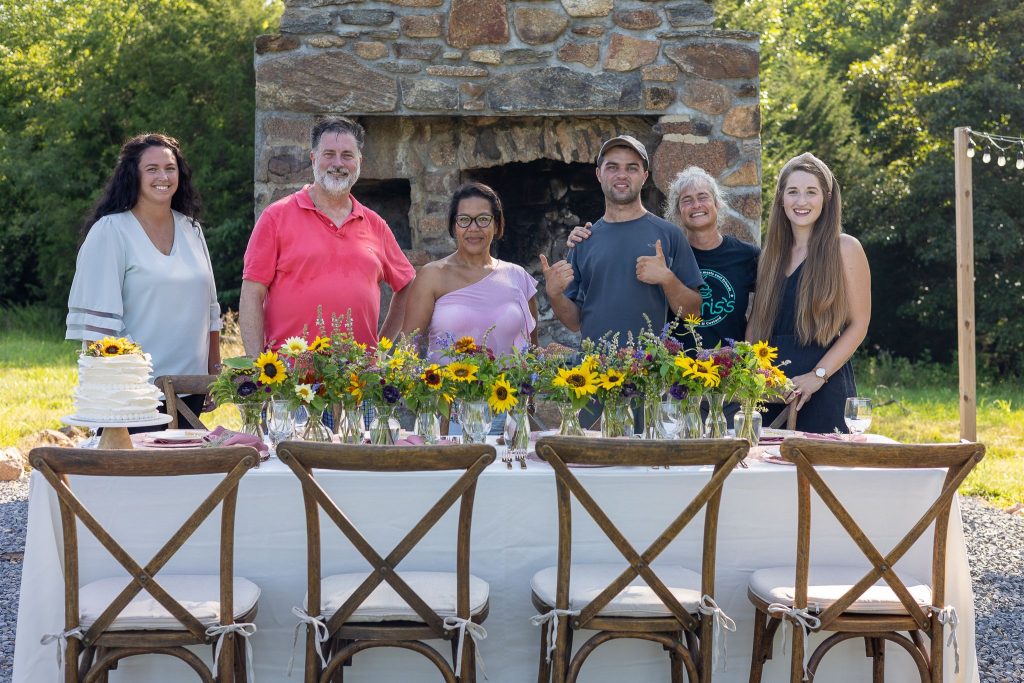 A Heartfelt Thank You
(In Alphabetical Order)
Bryan Swann (Karin's Florist)
Dave, Jen & Max (Litter Otter Flower Farm)
Lindsey Everage (Lindsey Everage Photography)
Maggie McCanna (Maggie Takes Pix)
Miranda Bonaguide (Sunflour Cupcakes)
Sammy Pineda (Sammy's Rental)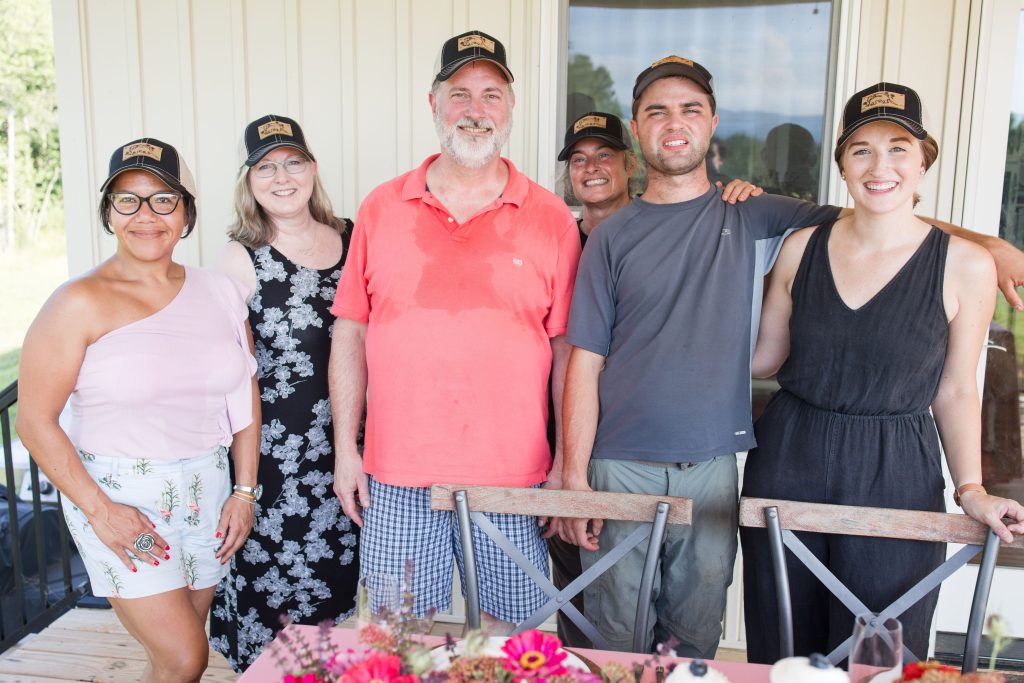 A Special Thank You
(In Alphabetical Order)
Amber Therese Foster (Lucy Q's Cakery & Candy Shoppe) for graciously offering to create a cake for the tablescape photo shoot to showcase Max's florals.
Kadi Spruill (Kadi Bakes Custom Cakes & Desserts) for graciously offering to create a cake for the tablescapes photo shoot to showcase Max's florals 5 days after giving birth to her son.
Paul Hutcheson (Windmill Heights Garden Center) for referring me to greenhouse owners closer to Bedford, Virginia.
Steve Cone (Endless Creations & Gifts) for loaning us the wooden flower boxes for the pink floral design and for offering to welcome Max to observe how floral bouquets and boutonnieres are made.
Soledad Soto (SolEvents Florals) for generously offering to come to the farm and teaching Max how to make bridal, and bridesmaids' bouquets, boutonnieres, and corsages.