It is with great sadness that the family of Helen Dukas announce her passing from this life on Tuesday, June 9, 2020, at the age of 88.  She died peacefully at her home from natural causes.
For those of you who did not have the wonderful opportunity to meet and to know her, please allow us to introduce her, because without Helen, Karin's Florist would not be here today!
She was raised in the floral business as her parents and uncles owned a florist in New York, NY.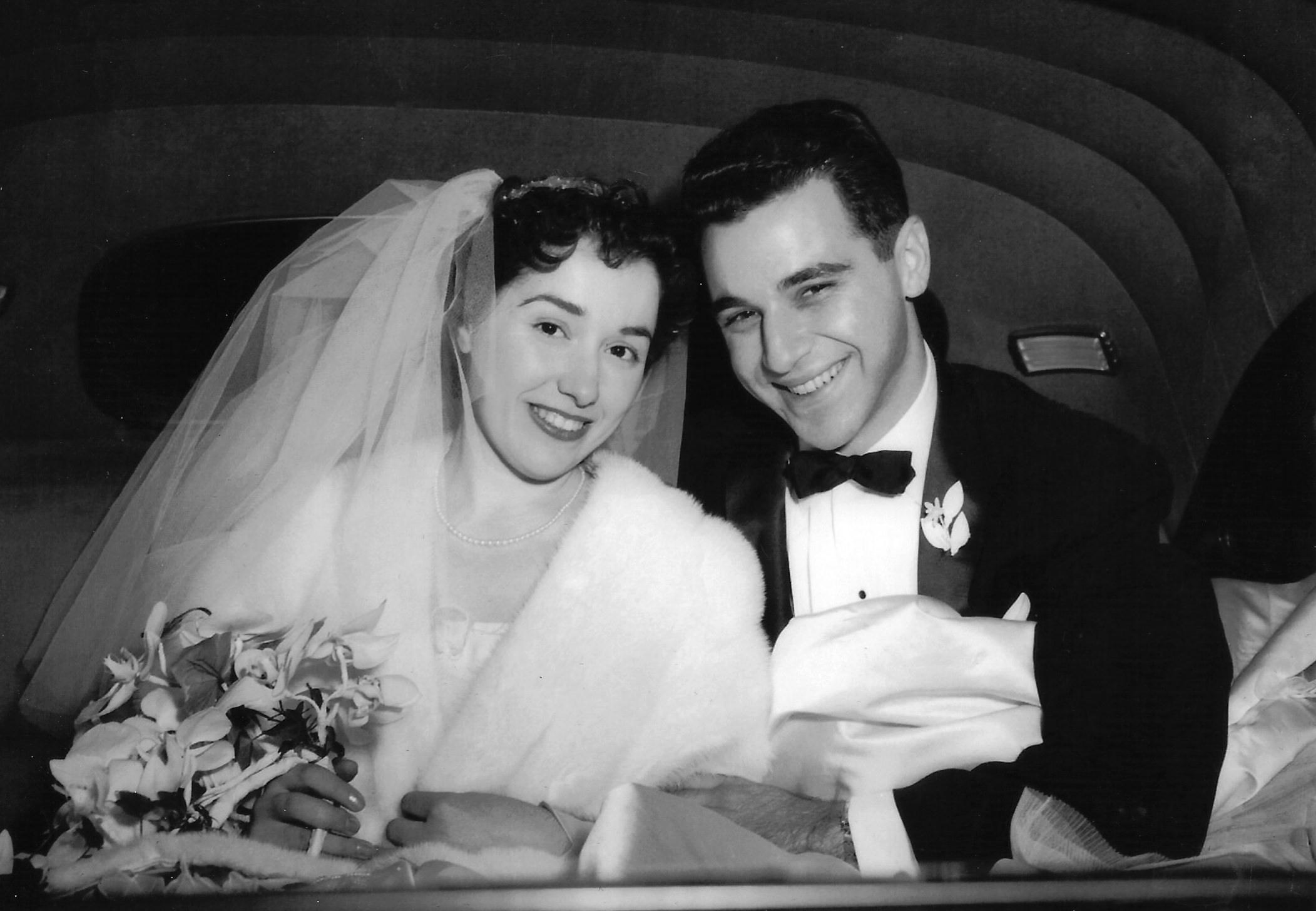 In 1954, Helen met the love of her life, the late William Dukas.  They met on a Wednesday, he proposed on Friday, she said "don't rush me" and then said yes on Monday!  They got married on February 20th, 1955 and had a true storybook romance and marriage for over 56 years until Bill passed away in May, 2011.
For the first year of their marriage, they moved to Kansas City, KS. Bill was a traveling salesman, selling menswear.  When they realized that they were expecting their first child, Karin, they moved to Northern Virginia and Bill knew he wanted to "get off the road."
7 Corners Center was just opening up, and it was one of the first enclosed shopping malls in the country.  Bill & Helen knew that they wanted to open a retail business and were torn between a menswear business (Bill's expertise) or, if Helen's parents agreed to relocate to Northern Virginia from NY, they would open a florist.
Well, the rest, as they say, is history!  On October, 26th, 1956, Helen & Bill, along with Helen's parents, the late George & Mary Raptis, opened up Karin's Florist at 7 Corners Center.  Karin's started with just 4 employees, later moved to Vienna, Virginia, and grew to what it is today, named the Best Florist in America by Steve Harvey.  Helen was so proud of all these accomplishments.
Helen was a strong, independent woman who touched many lives and will be dearly missed.  She loved her husband, children, grandchildren, great grandchildren, cousins, nieces and nephews more than anyone could imagine, always seeing the best in each one of them.