Prom season has arrived and we know what an important time this is in your life!. If you are not familiar on "what to do" for Boutonnieres or Corsages, we have put a little information together to help you on your special day!
The Boutonniere: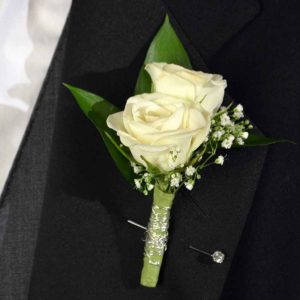 Place the boutonniere on the wearer's left lapel, approximately four inches down from the tip of the left shoulder. Make sure the flower is positioned correctly before pinning it in place.
Hold a pin with your right hand, and starting from behind the lapel, push it through the fabric just beneath the head of the flower.
Pierce through the flower stem, reinserting the tip of the pin into the fabric so that the tip of the pin ends up behind the lapel. Be sure that the flower is securely in place and gently tug on the stem to be sure the boutonniere is properly fastened.
The Corsage: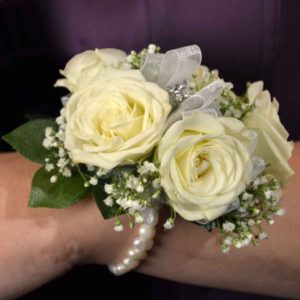 The perfect wrist corsage goes hand in hand with the perfect prom dress. Once your date has found her dream gown, the next step is to start thinking about the accessories and what type of corsage will complete her look. A wrist corsage is normally worn on the left arm. A traditional wrist corsage is still the most popular choice, but along with beautiful flowers you can add ribbon and bling! Find out what color her dress is and your floral expert will help you with the rest.