Karin's Florist is reposting this article from Virginia Bride Magazine because we think you will find it as heartwarming as we did.
By: Elisa Yu-Shan Lion (Exceptional Events by Elisa)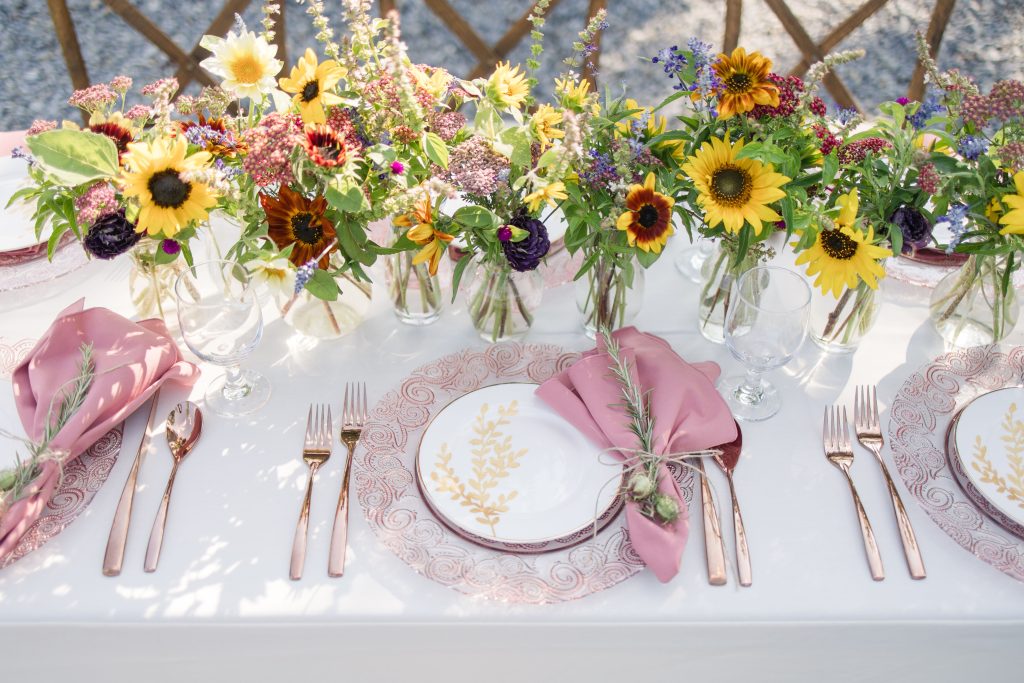 Blossoming Talent at Little Otter Flower Farm
It's been a while my dear blog friends! After a very much needed sabbatical to address health issues, and an amazing trip to Roatán (Bay Islands), Honduras for some much-needed water therapy -yup, you got it, scuba diving, snorkeling, kayaking, jet skiing, swimming, and relaxing in crystal clear waters-, I am thrilled to share with you Max's and Little Otter Flower Farm's story!
Being a stylist and contributor blogger for Virginia Bride Magazine, grants me the wonderful opportunity and privilege to travel throughout Virginia looking for unique venues to host our editorial and/or fashion shoots, seeking to inspire our readers and our social media followers. As I've shared with you before. It may take a minimum of 2 -3 months to plan, design and execute these shoots and they occur far in advance before actual photos can make it to our print edition. So, we make sure to be judicious in finding extraordinary enclaves in our gorgeously landscaped Virginia! God was happy when HE made Virginia!
Planning for the 2023 magazine tour started in earnest last November. As 2023 came around, we narrowed our focus to Central Virginia, placing special interest in Amherst, Bedford, Charlottesville, Forest, Lynchburg, Moneta, and Smith Mountain Lake. Harboring a desire to buy a small ranch or farm helped guide our search and is what lead me to the Forest/Lynchburg area and a small waterfront property at Smith Mountain Lake – one of my favorite places for kayaking and one of the places I am considering retiring at, 20 years from now.
Thus started the selection process of unique venues, locations with breathtaking views, and local wedding/event pros (a more fitting title than vendors), artists, artisans, and restaurants. Adhering to the sound policy of trying and testing any goods and/or services until personally experienced, prior to recommending, I arrived at the selection of a couple for each town that piqued my interest. A fruitful reach-out led me to Little Otter Flower Farm in Bedford, Virginia – right on the outskirts of Moneta.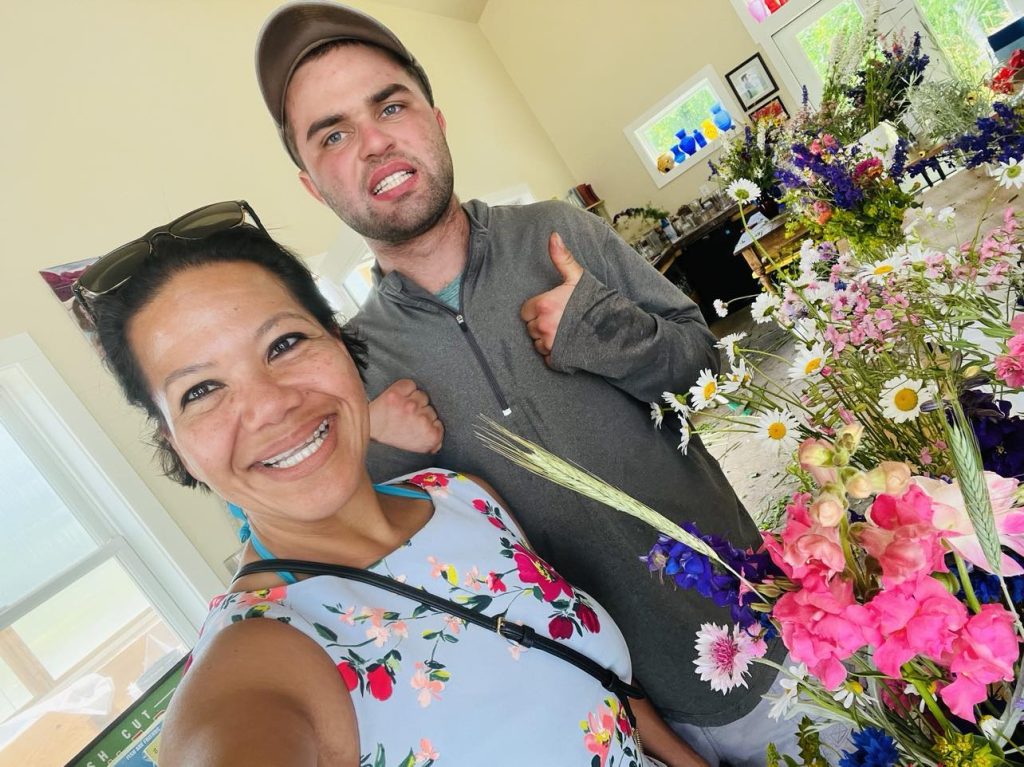 The Farm
Little Otter Flower Farm is a 70-acre farm bordering the Otter River in Bedford, Virginia; and nestled in Central Virginia, overlooking the Blue Ridge Mountains. The farm is owned by Jen and Dave, Max's parents who live on the farm with Max and their 2 dogs – Buck and Moose.
Jen and Dave are Bedford transplants from New Jersey. Dave is an attorney, and Jen has a background in finances in different areas, from politics, to health care and higher education and now to flower farming! Committed to finding a small 10-acre farm to start a flower farm for Max, they found themselves richly blessed with a beautiful piece of land consisting of 70 pastoral acres surrounded by trees and with breathtaking views overlooking the mountains. (God is good all the time!)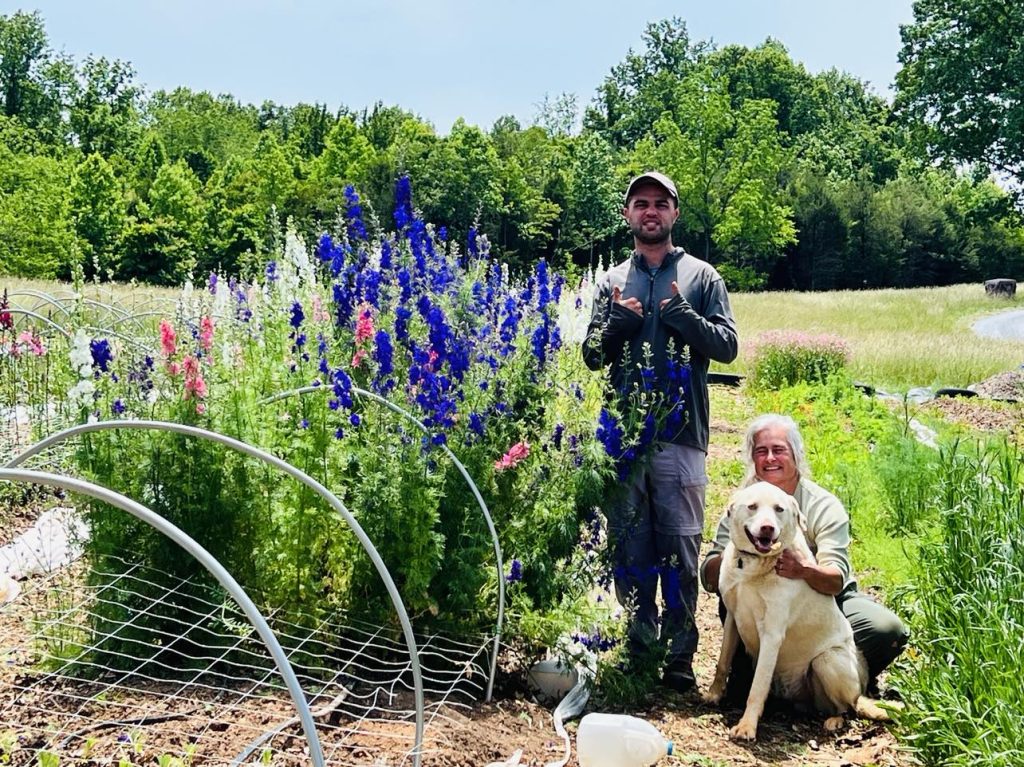 Max
Max is a 22-year-old young man (soon to be 23) with a solid work ethic, a gifted mind, and definitely gifted hands. Max falls in the Autism spectrum, but I strongly believe this word fails to define this interesting young man and therefore have tabled it going forward. His mind borders genius and prison all at the same time. He has a photographic memory with a gift for numbers (computational ability) and pattern recognition. Personally, I have a semi-photographic memory too, or so I thought. It doesn't compare to Max's one-of-a-kind memory! He can easily remember when he met you. If you tell him your birthdate, he can tell you what day of the week you were born on, as well as what day of the week your birthday will fall on in 50 years or in 75 years without looking it up in a calendar or on an app or almanac. If you saw the movie "Rain Man" starring Tom Cruise, you will understand what I am talking about. Even though Max's mind is beyond brilliant, it also casts a heavy weight on his shoulders – one in which he has no "off" button.
Max graduated from high school and has taken college classes in biology and earth science. Before moving to Virginia to start the farm, he got some experience with plants, marketplace and customers while working at a garden center. He loves structure and lives for order, organization, and a schedule (something that I can relate to very well). He enjoys the outdoors and doesn't shy from daily, hard manual labor work out on the fields. He enjoys prepping the fields, processing cardboard containers, making arrangements, and selling flowers.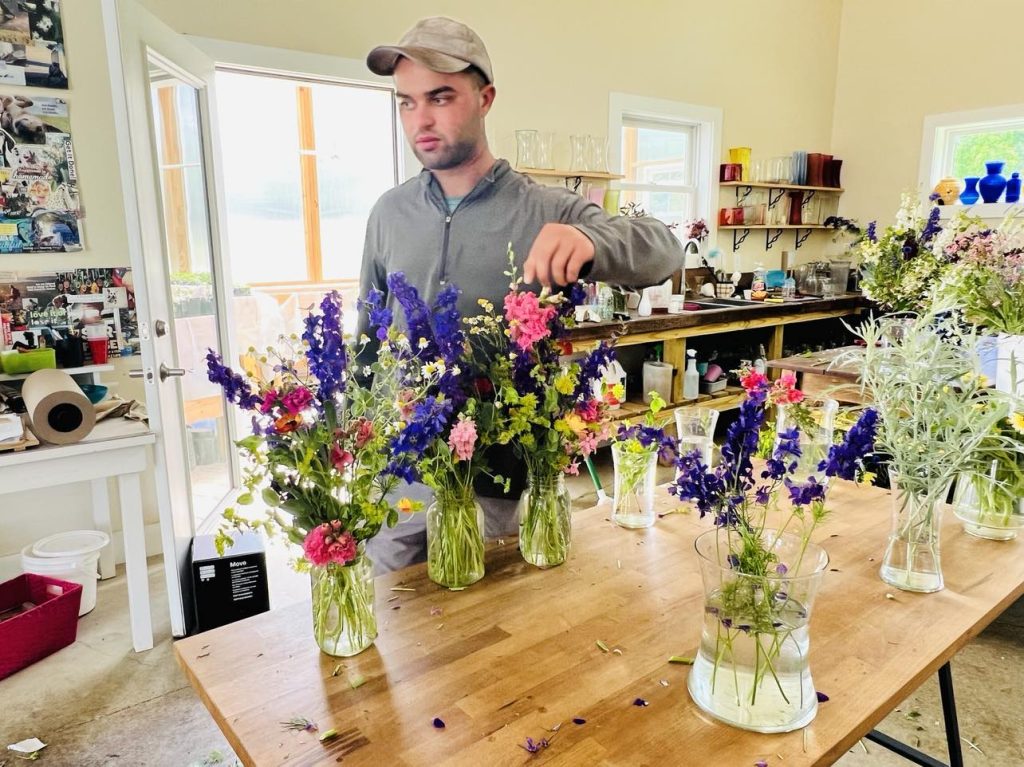 The Mission – Current Operations
Jen and Dave started the farm to work with Max. They wanted to create an opportunity for Max to learn, grow and flourish. Sadly, the unemployment rate among folks with Autism is around 80%, so Jen and Dave decided to start a family business! Jen placed her business career on hiatus and has focused the past 4 years in learning everything there is to know about flowers. Dave works as an attorney during the day and helps with farm duties before the sun rises and after the sun sets (the best time to harvest the flowers to keep them fresh longer is to cut them at night).
Currently Max and Jen grow and cultivate flowers in a variety of stages, ranging from seeds, to bulbs, to flowering shrubs, to perennials including some peonies. They plant hearty annual seeds in the fall to overwinter. They start some seeds in their passive solar greenhouse in January. Flowers are cultivated and harvested from mid-March through the killing frost in late October/November. Flowers are cut/harvested on Monday and Tuesday for corporate subscriptions (Mondays) and individual subscriptions (Tuesdays); and on Thursday night (using moonlight and flashlights) and Friday morning for the Bedford Farmers Market on Saturdays. They are cleaned and processed using eco-friendly procedures and protocols. On Fridays, some are assembled into an array of mason jars and glass jars and packed into a cooler. They make their debut on Saturday mornings at the local Bedford Farmer's Market where Max has a steady number of regular customers. As florals are only available fresh (not shipped) through the Bedford Farmer's Market, through "Random Acts of Kindness", or by pickup at the farm for private events such as weddings (see more information about this topic below); this is a program designed for those who would like to support Max, and purchase flowers to be gifted to local hospitals, nursing homes or other local businesses.
In the past year, he has expanded services to the wedding market. Little Otter Flower Farm has provided small florals for brides getting married at Cedar Oak, a local wedding venue in Bedford, Virginia. Jen shared they are thinking of expanding select operations for weddings. (Please stay tuned for more information on this topic in part 2 of this story to be released on a blog post next Monday, August 28, 2024.)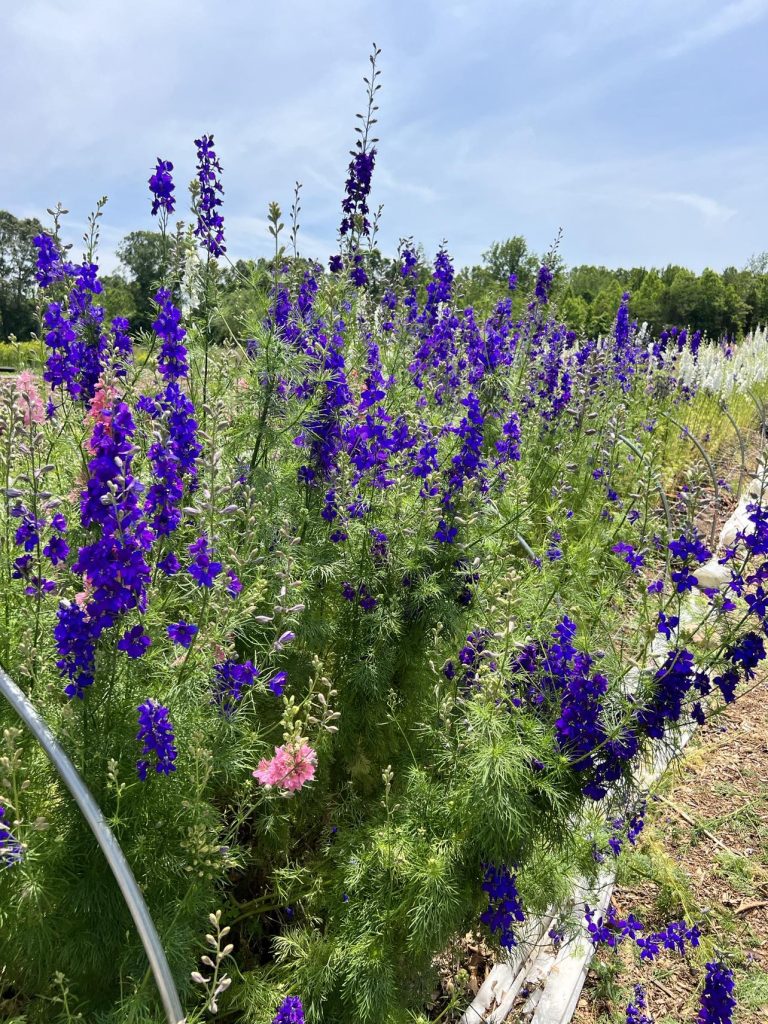 Flowers with a Purpose
Jen loves growing new things and helping others grow in the process. She and Dave started the farm to ensure Max could become independent, successful and self-sufficient. They work with Max and others with Autism to learn marketable skills and integrate into the business community. They offer 3 months working internships to others with Autism. These unique opportunities are WIN-WIN situations for all parties involved. Max gets help with farm duties, building strong ties in the community and mentoring youth while helping them build confidence, customer service skills, and other valuable life skills.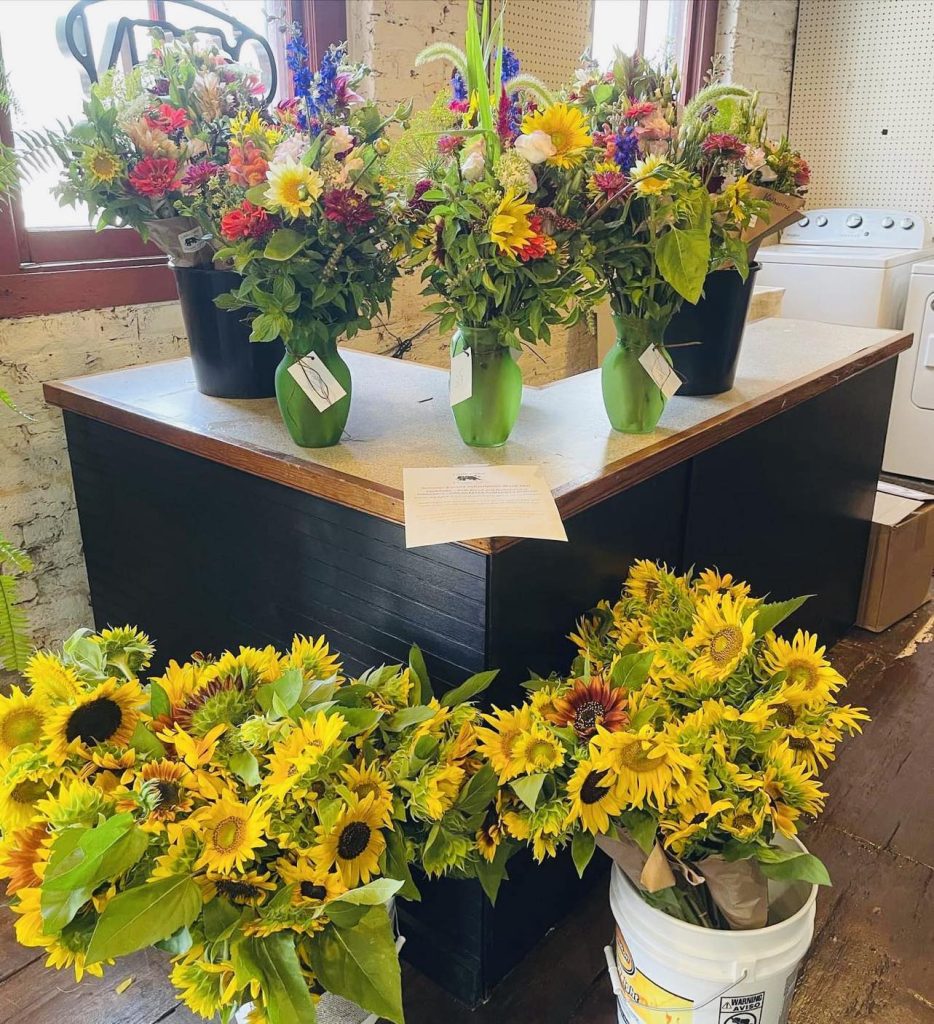 Let's Support Max
If you have an opportunity, support Max, his hard work, and his endeavors. You can do so in the following ways:
Pray for Max – for the right doors to open, for the right fit brides/customers to come, and for the support of his community.
Share Max's story: Max & Little Otter Farm
Purchase flowers from him at the Bedford Farmer's Market:
Follow their Facebook page: https://www.facebook.com/LittleOtterFlowers
Follow their Instagram page: https://www.instagram.com/littleotterflowers
Purchase a "Random Act of Kindness" and they will deliver flowers locally from you — what goes around comes around! https://littleotterflowerfarm.com/buy-flowers/
Purchase Litter Otter Flower Farm Swag: https://littleotterflowerfarm.com/product/not-dead-yet-little-otter-t-shirt/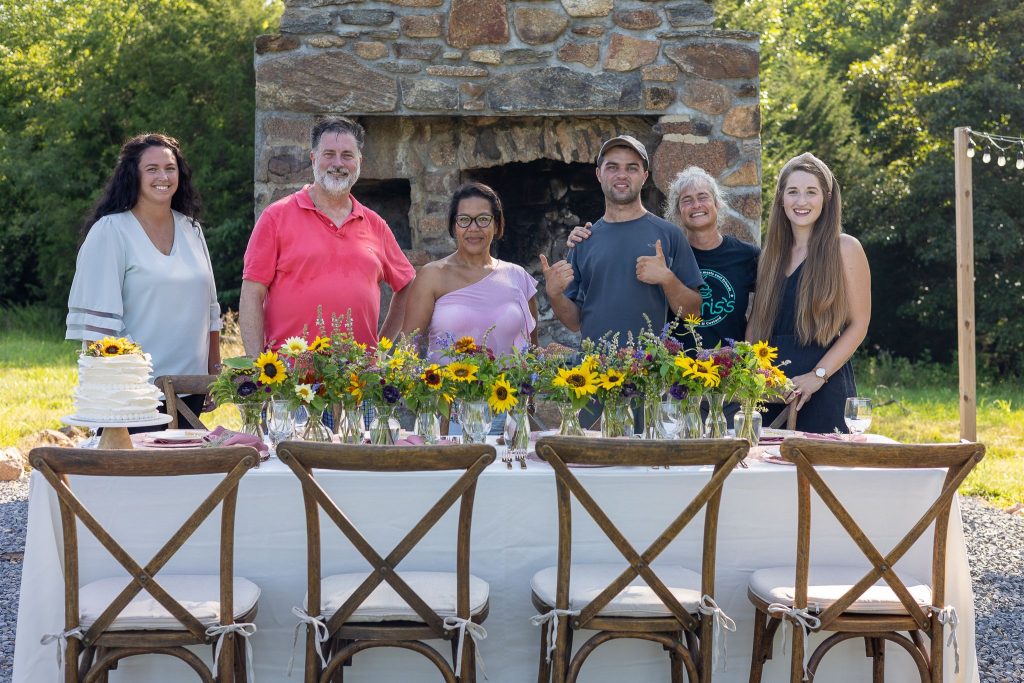 A Heartfelt Thank You
(In Alphabetical Order)
Brian Swann (Karin's Florist)
Dave, Jen & Max (Litter Otter Flower Farm)
Lindsey Everage (Lindsey Everage Photography)
Maggie McCanna (Maggie Takes Pix)
Miranda Bonaguide (Sunflour Cupcakes)
Sammy Pineda (Sammy's Rental)