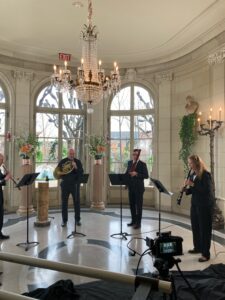 Spring is a time of renewal, growth, and expansion. Karin's Florist is partnering with the National Philharmonic to bring a little bit of spring into your house as you enjoy the National Philharmonic chamber concert on March 28, Music That Renews: American Roots, featuring all American composers.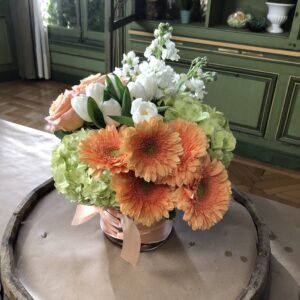 The Spring Love Bouquet is an arrangement of peach, pink, and white flowers in a leaf lined cylinder, wrapped with a matching peach ribbon. A portion of the proceeds from every purchase of the Spring Love Bouquet in March will go to National Philharmonic. Order yours now for delivery or pick-up.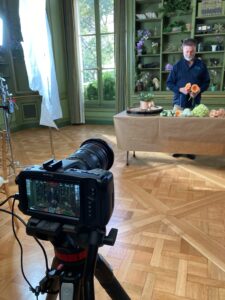 The flowers on the set of the concert filmed at Meridian International Center were provided by Karin's Florist. Our own Creative Director, Bryan Swann even filmed a small segment for the show. You can watch the concert on WETA-TV on Saturday, March 28 at 2 PM, or you can watch for FREE from March 28 – April 3 on National Philharmonic's website.